There are some people out there who would argue that you shouldn't mess with a good burger. My Daddy-O is certainly of that school of Burger Philosophy.
But me? I kinda like to mess around, shake things up, tinker.
I saw this recipe for Better Burger with Green Olives in Ellie Krieger's cookbook, So Easy and was intrigued.
Green olives? In a burger? With cumin, a spice I usually only use when cooking Mexican or Indian food? Huh.
Well, really, why not?
I went to the store for green olives and discovered something even better. Green olives stuffed with jalapenos! We like our food racy at Chez T., so I threw those bad boys in the cart.
I formed the meat mixture into patties and learned one little tip: Although most cooks advise against packing the meat firmly into patties, if you make this recipe, you should pat them together fairly well. Otherwise, they can fall apart. Which is a burger bummer.
Better Burger with Green Olives
from Ellie Krieger's So Easy
serves 4

1 pound lean ground beef (at least 90% lean)–I used 92% lean
1/2 cup coarsely chopped pitted green olives*
2 tablespoons fresh Italian parsley
1/2 teaspoon ground cumin
1/4 teaspoon freshly ground black pepper
Cooking spray
4 whole-wheat hamburger buns (I used English muffins, toasted)
4 slices beefsteak tomato
4 green lettuce leaves
1/4 red onion, sliced
ketchup, to taste
Combine the beef, olive, parsley, cumin and pepper in a mixing bowl and mix until well incorporated. Shape into 4 burgers.
Spray a non-stick grill pan with cooking spray and preheat over medium-high heat. Cook the burgers for 4 minutes per side for medium, turning once. Serve with condiments.
* I didn't coarsely chop mine–I whizzed them in the food processor. Thus, my husband, who doesn't much like green olives, didn't know they were in there. ~evil cackle~
Verdict: YUM! Honestly, you couldn't really taste the olives. Whether that was due to the jalapeno kick, I'm not sure. The cumin added a wonderful, toasty, smoky flavor. Cumin is awesome in burgers–who knew? Hubs and Awesome Stepkid and I all gave these burgers a thumbs-up.
The best thing? A Better Burger weighs in at about 300 calories. Which would you rather eat? A mouthwatering, fresh burger or an insipid Lean Cuisine (which I am always mad at myself for buying/eating)?
I'll need a few Better Burgers in the next few days, because the family leaves for Hawaii on Friday, for a Spring Break that's sure to be packed with hi-jinks and hilarity. Taking a nod from my friend Kristen , I'm going to try to un-plug for a lot of the trip and focus on my wolf pack.
But please pop in on Friday, when I'm hosting Nicki for Neighbor Friday!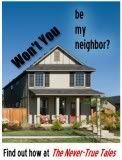 Nicki will take great care of you guys while busy I'm trying to pacify Minxes on a Plane.
If I don't come around much to comment on my favorite blogs or check in here, forgive me. Balance isn't something I do well; I'm trying to err on the side of family this next week! I love you guys!