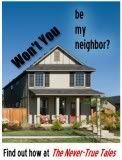 Hi there, lads and lassies!  Hope you aren't feeling too poorly this morning after mugfuls (bucketfuls?) of green beer yesterday?
No matter. I've got a different kind of green love coming for you today, courtesy of my dear friend Kelly. As soon as Kelly confessed her love of the tomato sandwich, I knew we were kindred souls.
Kelly has mind-blowing energy and a huge heart. She blogs…well…all over the place, but her home plate is The Miller Mix.  I love going there for her unique blend of humor, storytelling, perspective and Chicken Love. It's a heady combination.
I know you'll find her as charming as I do.
Although after my epic fail with Kale Chips, I must say that I'm a little jealous of the way she knows her way around a green. Sniffle.
Have a wonderful weekend, dear readers and give a warm welcome to Kelly!
***
All Hail Kale
Growing up in the South, my memories include heaping plates of crisp fried chicken, tangy potato salad, warm tomato sandwiches on thick white bread with plenty of Duke's mayo, salty-sour collards swimming in vinegar, melt-in-your-mouth biscuits dripping in butter… okay, you get the picture.
But when my mind slides into those delicious memories, the settings have one thing in common: Those delicacies were always served someplace other than my house.
The reasons are various: My sister has Cystic Fibrosis and can't digest fats so we had lots of baked chicken and boiled vegetables. Also? My mom can't cook. Like, at all. She is famous for burning water. She once threw one of her biscuits at a guy and gave him a black eye. True story.
Starting around age 11, the cooking duties fell to me and my limited repetoire of spaghetti, chicken, brinner, soup, and tacos. I'd often make my best friend cook (and clean) for us and she'd whip up culinary delights with a head of lettuce and a bottle of ketchup — but the rest of us were useless. To this day I do way too much of my cooking in the microwave and the thought of standing in front of the stove for longer than a few minutes at a time gives me the shivers.
So you can imagine how fish-out-of-water I felt when my hubs and I decided to turn over a healthier, more local leaf and signed up for a CSA. I decided to go big or go home and ordered all manner of crazy foods: sunchokes, tatsoi, and kale (along with my standard cucumbers, peppers, and tomatoes). The sunchokes were a bust. The tatsoi was basically spinach.
And then there was the kale. You wouldn't think a vegetable with a super-thick spine and gnarly leaves would inspire so many, but it's totally the new black. Mitchell and Cam were eating it on Modern Family. The Bravermans fell in love with it on Parenthood. And this Miller got brave one evening and cooked the crap out of it.
Guess whose family are kale-eating pros now? When I mention that kale will be on the night's menu, my children actually high five each other. They exclaim "Ooh, is this kale!" when it turns up in soup, spaghetti, and brinner or when it sits right beside their chicken. (Yes, the repetoire hasn't changed much.) This leafy vegetable is that good — and good for you. It's packed with beta carotene, vitamin K, and vitamin C, and rich in calcium. Kale is also an anti-inflammatory and has anti-cancer compounds.
But at first glance, the vegetable is pretty scary. Here's how to tame it and get it ready for any dish you'd like to throw it into:
Grab a leafy stem and pull the leaves together, exposing the spine.
Rip the leaf away from the spine.
Tear or cut the leaf into bite-sized pieces. I go with a rough tear, but you could cut them much smaller.
Toss into your soup, saute with chicken stock for a quick and easy side dish, add to your eggs, or bake with olive oil for chips:
Don't forget to come back and tell Kitch what delicious dish you pepped up with kale (and be on the lookout for more mentions of the green on your favorite shows)!